Automotive 
• Assembly tools for tire valves and tire pressure sensors (RTPMS).
• WheelLifter for easy wheel assembly.  
Chemical 
• Reconstruction of glassware in steel; as well as complete systems. (M and R remain unchanged)  
• Pressure equipment design and analysis PED.  
• Monitoring of welding processes and crack test according to DIN EN 473.
Laboratory
• Test and Measurement e.g. according to EN ISO 22 612 and DIN 13795th.
Medical
• Instrumentation according to customer requirements.
Measurement
• Special designs for calibration equipment, laser metrology, as well as mechanicaland electrical measurement.
customer advisory service and order processing
CoverPanel for a 3D laser scanner
according clients requirements and specifications
• Procurement of such usable or sellable items or small series, including the complete control of the required finishing processes, such as hot- and surface treatment.
• Supervision of the entire manufacturing process and documentation of productquality.
• Advice on material selection and production-ready and thus more cost-effectivedesign.
• Labeling of metals and plastics for customers in 24-hour service. 
The replacement of glass through steel at chemical plants, whether equipment or pipelines, brings considerable advantages for the same corrosion resistance, such as improved tightness, possible increase in pressure, reduced attriation and improved temperature control.
Even the semi- section-wise conversion of systems while maintaining the measuring and control technology is possible. Already several successful conversions to confirm these advantages.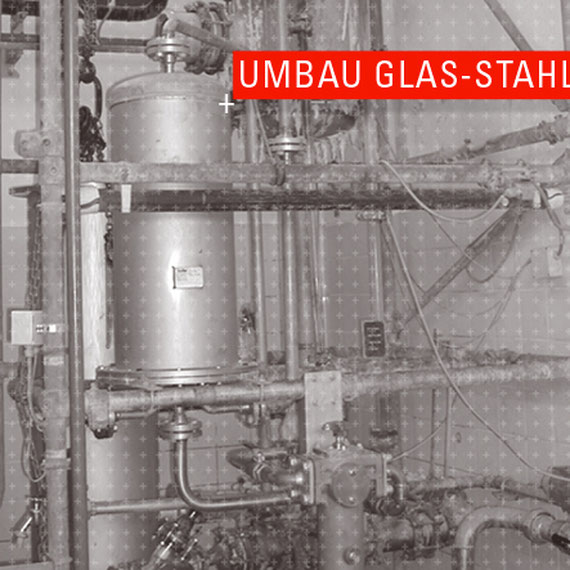 Do you need help or have questions? Contact us - we will be happy to help you!